About Show
Related event » The Guangzhou International furniture original auxiliary materials and hardware fittings exhibi...,2...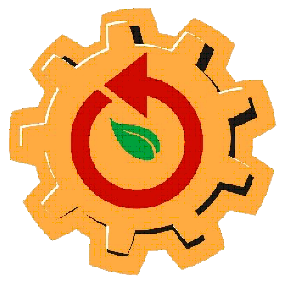 The Guangzhou International furniture original auxiliary materials and hardware fittings
exhibition, 2018
Time: Mar. 28-30, 2018
Venue:Nan Fung International Convention Exhibition Center Pazhou Guangzhou China
Organized by: Guangdong Province Timber Industry Association
Supported by: China Timber and wood products Circulation Association
Beijing Furniture Association Tianjin Furniture Association
Hebei Province Furniture Association Zhejiang Province Furniture Association
Shandong Province Furniture Association Hubei Province Furniture Association
Sichuan Province Furniture industry Association Guangxi Province Furniture industry Association
Fujian Furniture Association Taiwan Furniture Industry Association
Hongkong Furniture & Decoration Association
Undertaker by: Guangzhou ruizhan Exhibition Co., Ltd
★Welcome to join in large-scale professional event for the furniture original auxiliary materials and hardware fittings industry!
Guangzhou International furniture original auxiliary materials and hardware fittings exhibition takes"green, environmental protection, low carbon, health"as curatorial subject and invites welknow companies, enterprises and brands in furniture to purchase the products. Such as Federal furniture, Red Apple furniture, Dynasty furniture, Quanyou furniture, Qumei furniture, Jinwai furniture, Huari furniture, Shuanghu furniture, Huafeng furniture, Meike Meijia company, Fuzidao, Hua Yuanxuan furniture, Yuting furniture, a pearl in the palm and so on. It also promotes excellent business opportunities for the manufacturers of furniture original auxiliary materials and hardware fittings
Why did you choose to join the event?
1、The most professional international furniture original auxiliary materials and hardware fittings industry show.
2、The most authoritative international and domestic high-end brand popularization platform.
3、The publicity display platform for the most domestic industry groups.
4、Collect the information on hundreds of thousands of purchasers of furniture, cupboard ,building, and decoration from the preceding and grasp the global purchasing information.
5、The only professional and commercial platform to provide effective cooperation to the upstream and downstream enterprises in the furniture original auxiliary materials and hardware fittings industry chain.
6、The preceding events have gathered many world famous furniture original auxiliary materials and hardware fittings enterprises and built the top brand event.
7、A framework-targeted industry link and trading platform, which can realize win-win to a maximum extent.
8、A international and domestically-recognized industry event which may be actively attended.
Exhibition content
1.furniture raw materials furniture semi-finished products, wood and sheet metal, wood and leather; PVC wood grain decorative film, Boeing film, plastic film, PVC edge of the decorative paper, furniture, furniture formaldehyde elimination agent, adhesives, wood preservatives, resin, abrasive and abrasive, paint / coatings and other chemical products; ;
2.furniture facing accessories: textile fabrics, cloth, leather, cloth, bits and pieces of fiber fabric dyeing, seat cover, filling fabrics, mattress covers;
3.Filling material: sponge, cloth, foam rubber and plastics, molding filling material expansion, fill blank, filling products.
4.Furniture chemical materials: wood adhesives, adhesive, artificial board formaldehyde capture agent, wood coatings, wood stain, puzzle, adhesive, furniture adhesive, hot melt adhesive edge, wood powder, environmentally friendly adhesive, white latex, environmental protection packaging glue, senior water putty, paint, furniture paint;
5.Furniture hardware accessories: handle, rail, hinge, lock, sofa legs, connecting pieces, multi-function chassis, back plate, the gas spring, pressure rods, pneumatic rod, nylon chair legs, pressure rods, PP handrails etc.;
6.Cabinets, wardrobe hardware accessories: handle, pull basket, pendant, cloakroom, support, guide rail,
Hinge and so on.
Cost for the Exhibition
Overseas price of location:
Item Package booth Raw space
| | | |
| --- | --- | --- |
| Item | Package booth | Raw space |
| Price | US $5000(stand)/18m2 | US $250/m2(indoor) |
Note: (1) Basic configuration of package booth: 2 negotiation desks, 4 folding chairs, 4 daylight lamps, Socket Air-conditioning, Fascia board, carpet.
(2) Raw space: A. Rent at least 36 m2
B. For exhibitors to take larger areas or national groups who intend to built the own stands, but need to pay for 20/m2 overhead expenses.
Advertising Items of Exhibition
Manuscripts 32 opening session will be imported art paper (130mm×210 mm), hardcover printing during the General Assembly were distributed to visitors. Welcome corporate advertising layout, and other publicity means, standard fees, as follows. (RMB):
Front cover:28000

Personage edition:16000

Seminar:15000/3 hours

Back cover:18000

Color page:5000

Advertising arch 10000/ Full

extension

Inside front cover:15000

Ticket: 20000/ 20000 units

Visit card 20000/50000 pcs

Inside back:12000

B/W Full Page:3000

Bags 30000/10000 purchase
Registration Procedure
1.At first any exhibitor shall fill out the contract and return receipt, and affix the seal, then send or fax it to the organizing committee of this exhibition.
2.Exhibition expenses shall be transferred to the bank account of committee within three days after the return of contract and return receipt, the stand allocation principle is "Application, Payment, Allocation."
3.After any exhibitor transfers his or her expenses, he or she must fax his or her money order receipt to the organizing committee.
4.After the exhibitor receives "Confirmation of stand" and he or she has paid related exhibition expenses, then the contact becomes effective.
5.No exhibitor is allowed to sublet or onlend his or her stand to any third party by any means.
Contact of the organizing committee
Guangzhou ruizhan Exhibition Co., Ltd
Address: Room 305, NO.121 Hengkangge Linhexihenglu
Guangzhou 510610, China
Contact: Mr. Chen 13926097178
Tel/Fax: (020) 38773656
E-mail:ruizhanss@163.com
Http: //www.rzfair.com